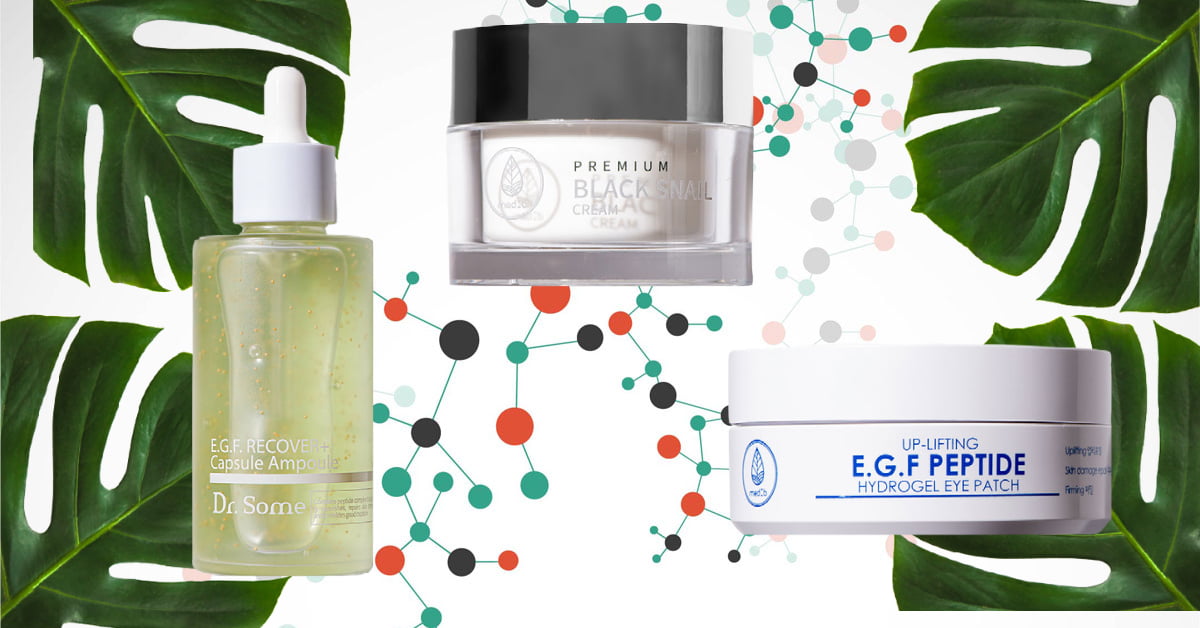 Korean skin care cosmetics are rich in strong and effective ingredients that affect the signs of skin aging that everyone should know about. Instead of opting for aggressive retinol-based products for facial skin, South Korean cosmetics makers are developing their products using gentle, moisturizing ingredients that are incredibly effective in combating the signs of aging. Scientists and dermatologists agree that peptides in cosmetics are one of the few remedies that actually work and help to overcome the signs of aging, such as fine lines, wrinkles, lost elasticity, sagging skin. So what are peptides and what is their function and benefit?
Peptides are molecules made up of relatively short amino acid chains. Depending on the extent to which amino acids are involved in peptide formation, the following types of peptides are distinguished: oligopeptides, polypeptides, and macropeptides. Although they are used in a variety of biochemical processes, they are commonly referred to as protein building blocks. In the context of skin care, protein almost always means collagen, a protein that gives our skin structure. As we age, the collagen proteins in our skin break down and contribute to everything from wrinkles to lack of elasticity. The goal of most peptide-containing cosmetics is to increase the amount of collagen that your cells produce, or to reduce the amount it breaks down, with the ultimate goal of smoother, plumper and healthier skin.
Bimilcosmetics offers Korean cosmetics with peptides: Premium series serum with pearls and face creams and Dr.Some series serums enriched with peptides and promoting regeneration processes and helping to restore skin elasticity. Also Regenerating eye pads with peptides that will help take care of particularly sensitive eye skin and will act preventively against the formation of facial wrinkles around the eyes. Peptides in these cosmetic products activate all skin cell processes, cell division, resulting in rapid regeneration of the skin, stimulates the synthesis of collagen, elastin, glycosaminoglycans, keratinocytes. This helps reduce not only wrinkles but also scars, especially after acne, trauma or other inflammations.
Most popular products
Premium